Vomito Negro News
Januari 19th, 2016
On February 16th VOMITO NEGRO will perform for the first time their forthcoming new album "Black Plaque" live at Café Central, 14 Borgval, 1000 Brussels (Belgium).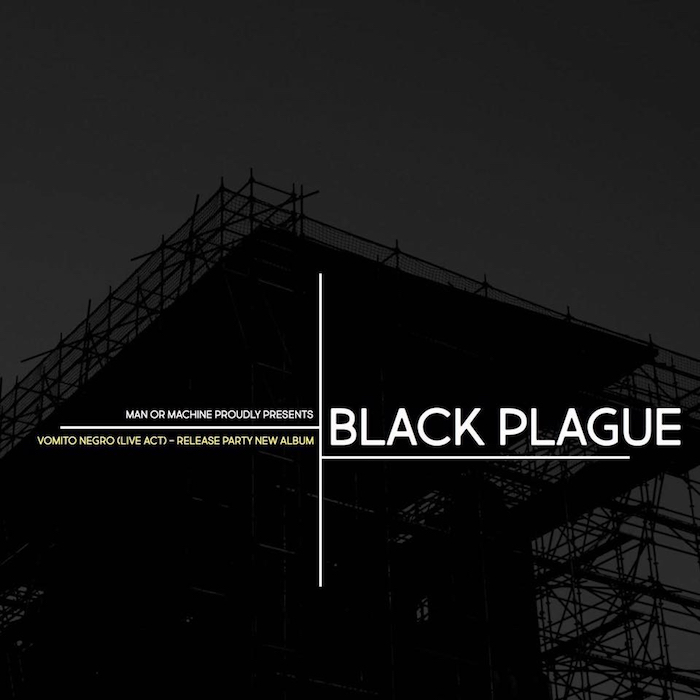 ---
Januari 1th, 2017
The German Dark Dimensions Label Group which is dedicated to Electro, Industrial and Gothic music is set to release a new album Electrotheque by Belgian electronic musician Gin Devo of Vomito Negro on January 27th, 2017.
Recorded on his massive collection of old school synthesizers, Gin takes you on a journey full analogue basses, pumping drum machines, vintage string machines and sequential hardware madness.
Electrotheque stands for "purists" and with this album Gin Devo proves to be one of the last artists whom is capable of generating this kind of hardware electronic music without compromises.
Tracklist: 1) Between Windows 2) In this Heat 3) Through this lens 4) Push the Stars 5) Tilted Glass 6) Adhesive 7) City of Light 8) Electrotheque 9) Echo path.
See the news article on the dark Dimensions webste


---
June 1th, 2016
Listen now to "Black Plague" from the forthcoming new Vomito Negro album "Black Plague", release date end 2016.
---