Vomito Negro News
August 12, 2023
Vomito Negro will play live at the NCN festival in Leipzig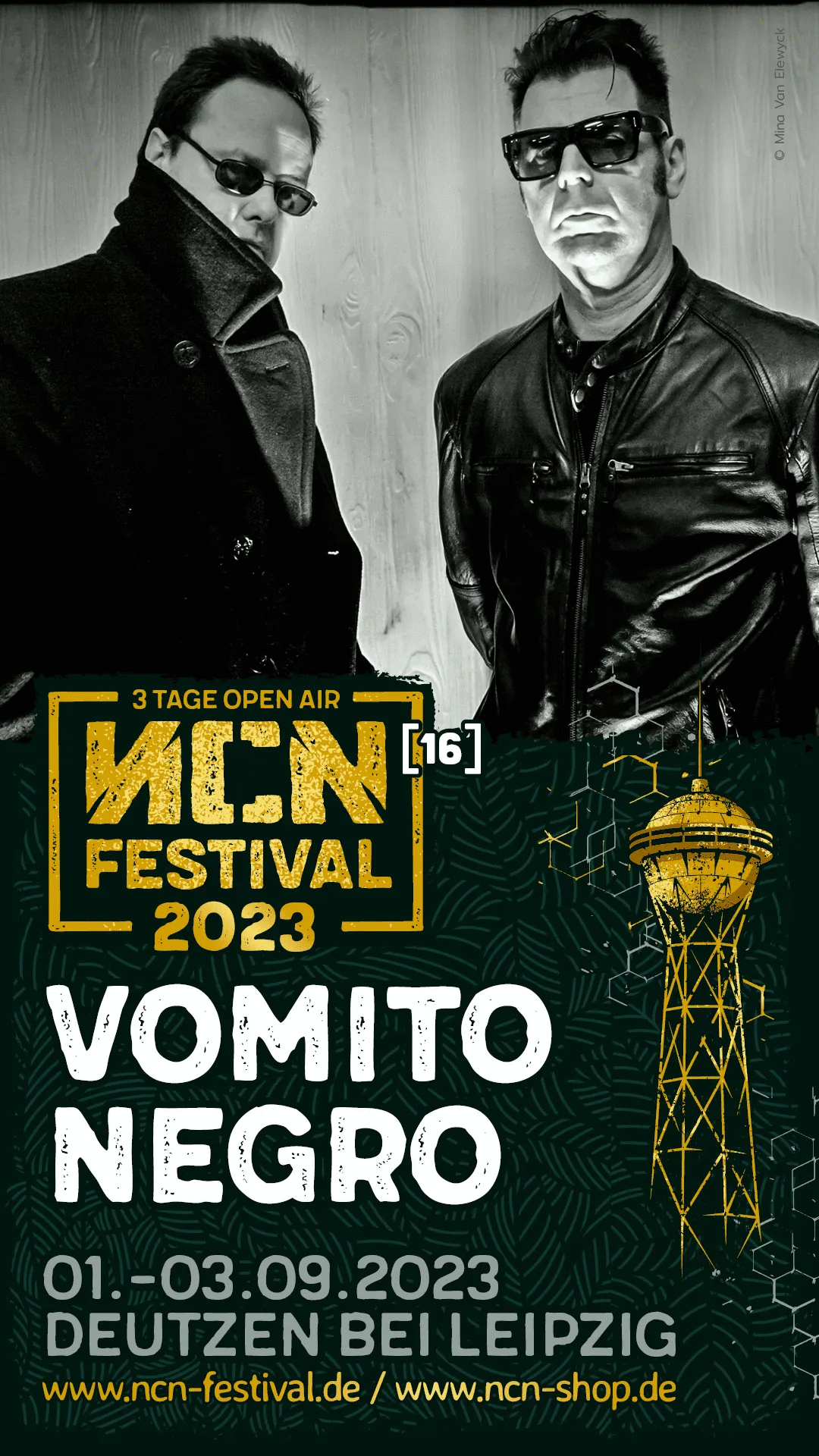 June 10, 2022
"The Garden of Evil" is the name of the new album by Gin Devo (Vomito Negro), which will be released on limited vinyl and CD in September 2022. The album contains eight darkly pulsating tracks with cinematic flair, carried by Gin Devo's dark vocals and female voice samples.
The Garden of Evil" is a new album but written and composed in the style of early 90's electronic music. Only "vintage digital hardware", analogue synthesizers and rhythm/string machines such as PG Wave, Roland JD800, Wave-station, Mattel Synsonics Drums, Yamaha RY30, etc. were used.
The album is available on cd and limited red vinyl (click here)
Lees hier de recensie van Dark Entries.
June 10, 2022
From now on, Dave Meyskens (Dark Dave) will take the important task on him, to be the official Vomito Negro live engineer.
We wish Dave excellent work and lots of fun!
March 23, 2022
Vomito Negro is one of the few Belgian bands who supports and appears on the 6 double CD sampler for Ukraine. All the profits from the sampler will go to the victims of the horrible war in Ukraine..
Click here to order your copy!


March 12, 2021
Order your copy of the new Vomito Negro Entitled now!
You can pre order Entitled on black and blue vinyl on
Mecanica-bigcartel.com
.
The black vinyl edition is a limited edition of 500 copies with insert and sticker.
The Special edition on blue vinyl is limited to 150 numbered copies.
The release date is April 15th 2022.
The limited cd will be released on April 9th 2022.
Click here for links to buy or download Vomito Negro Entitled.