Vomito Negro News
March 19, 2018
Vomito Negro will haunt you down @ there next show in Krakow.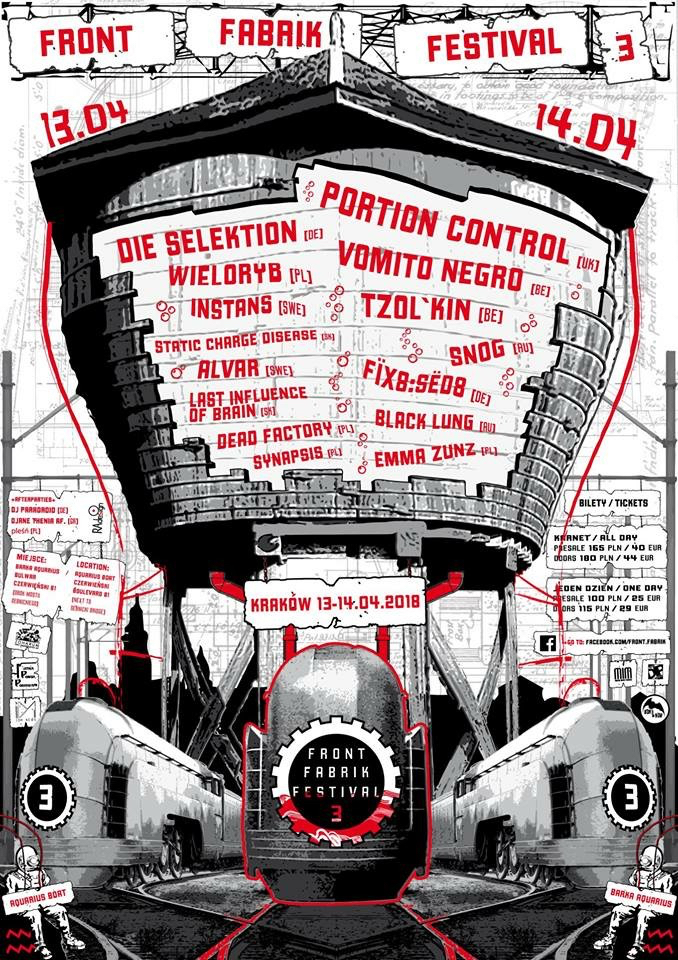 Click flyer for more information
---
February 8, 2018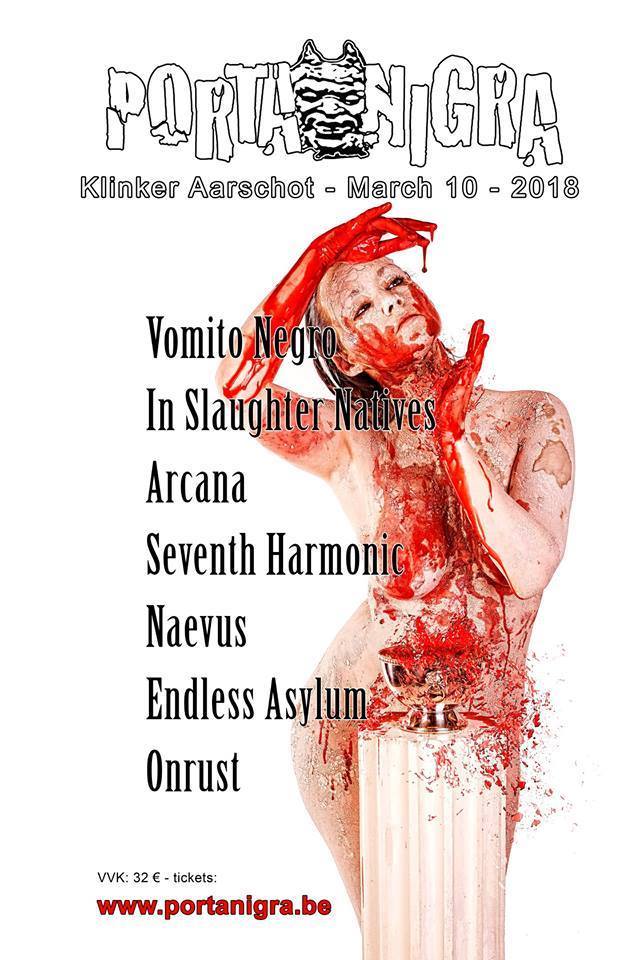 Let me be so kind to remind you that Vomito Negro and more great bands will perform live 10 March @ Porta Nigra fest Aarschot Belgium.
See for more informatie: www.portonigra.be
---
February 2, 2018

Vomito Negro will perform live at the Wave Gotik Treffen 2018!
---
September 29, 2017
Vomito Negro's new album "Black Plague" will be official released on November 11 2017. More detail by Dark Dimensions label group and the Vomito Negro website soon!
---
Juli 10, 2017
VOMITO NEGRO will perform live at the Familientreffen Fest in 2018.
---
April 19, 2017
Release date from the new Vomito Negro album "Black Plague" is scheduled for early Oktober 2017. The reason for postponing the release was the need to re-record some songs from the upcoming album, in order to remain that typical Vomito Negro sound. Releasing the album before summer is not possible, because of promotional reasons."Black Plague" will be one of the finest Vomito Negro albums!
---
Januari 19, 2017
On February 16th VOMITO NEGRO will perform for the first time their forthcoming new album "Black Plaque" live at Café Central, 14 Borgval, 1000 Brussels (Belgium).
---
Januari 1, 2017
The German Dark Dimensions Label Group which is dedicated to Electro, Industrial and Gothic music is set to release a new album Electrotheque by Belgian electronic musician Gin Devo of Vomito Negro on January 27th, 2017.
Recorded on his massive collection of old school synthesizers, Gin takes you on a journey full analogue basses, pumping drum machines, vintage string machines and sequential hardware madness.
Electrotheque stands for "purists" and with this album Gin Devo proves to be one of the last artists whom is capable of generating this kind of hardware electronic music without compromises.
Tracklist: 1) Between Windows 2) In this Heat 3) Through this lens 4) Push the Stars 5) Tilted Glass 6) Adhesive 7) City of Light 8) Electrotheque 9) Echo path.
See the news article on the dark Dimensions webste


---
June 1, 2016
Listen now to "Black Plague" from the forthcoming new Vomito Negro album "Black Plague".
---